---
---
Uncommon Valor: Campaign for the South Pacific is the new World War II strategy game from legendary developers Gary Grigsby, Joel Billings and Keith Brors (2by3Games) triumphantly brought together in a brilliant joint venture by Matrix Games.

Uncommon Valor (UV) covers the early May 1942 to December 1943 period of World War II in the South Pacific: the Papua, New Guinea, Guadalcanal and Northern Solomons campaigns. Both the South West Pacific Area (SWPAC) and South Pacific Area (SOPAC) commands are represented.

Each air, naval and ground combat unit is depicted in rigorous detail. Logistics is handled elegantly, allowing for detailed planning and execution at all levels. The graphics are stunningly beautiful and the in-game music is hauntingly evocative. For "serious" wargamers who want to play "What If's?" UV has an outstanding campaign and scenario editor.

UV succeeds in appealing to casual gamers and hardcore grognards alike. For those who've been waiting for a great South Pacific War game, the wait is over!
---
Links
---
Downloads
---
History
There was nothing "pacific" about the war in the Pacific. The fighting between the United States and Japan was total. No quarter was asked and none was given.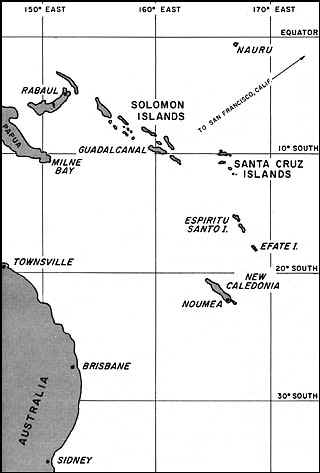 (More)
* No relation!
Please feel free to send me mail.
Send mail to emetanders@hotmail.com
---
---
NOTICE: ALL MATERIAL CONTAINED HEREIN IS FULLY PROTECTED UNDER ALL APPLICABLE COPYRIGHT LAWS. REPRODUCTION IN ANY FORM WITHOUT EXPLICIT APPROVAL IS PROHIBITED.